Time for a quickie on the lunch break!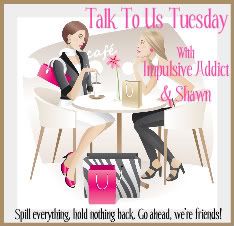 You should too...
I am totally counting down the days until
HELL
tax season is over.
I have been doing great on my snacking and eating this year.
I am proud to announce, I will not be going up another size this year...
Like I have been every year for the past 3 years.
When I quit teaching I was a size 2-4ish....
Each year the middle has expanded.
Only the middle now... How odd am I...
My arms, legs and ass don't gain any inches.
I now struggle to wear my 10's now.
This weekend we went to the Heat-Thunder Basketball game.
TOTAL FUN!
We met some friends at Toby Keith's to eat and hung out in bricktown for a bit.
I totally figured out how to make people not notice my belly fat/muffin top....
Just let the girls hang out a bit!
oh don't you go all judgemental on me now....
It is Instant MAGIC!
Nobody notices the muffin top...
OR the circles embedded under the eyes thanks to tax season....
I totally got into the game and forgot to take more pics....
But yup... we were close.
ONE MORE THING....
Before I go...
Some of you already have...
But please go vote again.
For TYLER ZANDER...
You can vote every day :)
You can see my post about him