You know... for Talk to Us Tuesday....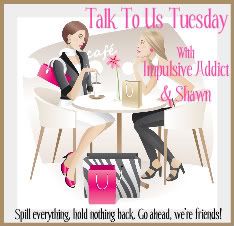 I totally feel like I have not blogged in a very long time!
One reason is that I have been bery busy at work....
Even working through lunch hours.
My (work) computer has been not feeling so well...
It keeps telling me it has an STD that has been unhandled.
Seriously.
That's just wrong.
I didn't realize my computer got around like that....