Pardon me while I vomit 10 million and 3 different things in your lap....
Thank you to a few who have sent emails and messages to me...
just checking in to so if I was still alove and breathing.
I am in HELL tax season and will return to bloggy world full time in mid april.
Until then I promise to pop in from time to time...
I am stalking you all still and reading what is going on...
You don't know what you are missing.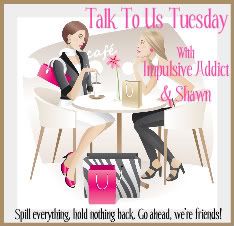 I think the last time I blogged...
We just wrapped up the car issues.
The hubs and the GM were talking...
The Hubs ended up with this...
I was talking to a friend last night....
We were talking about the lack of a winter.
Seriously... it has been so freakin' warm here...
Spring Allergies are going to kick my arse!
But .... I saw this on thew news this morning...
You may notice YET ANOTHER look about the ol' blog...
I liked the last design...
but it just was not what I was looking for.
I have been slowly getting things taken care of...
It will all be in place by the time mid april arrives.
3 month blog make over anyone?
I will be starting Fun with Friends Friday at that time....
It will be a fun little follow along....
More details when we get closer...
The Hubs scored tickets to a Sunday(my only day off right now) Thunder game next month...
Alrighty... the lunch break is ending...
so the blog post must also end...
Short lunch today. - leaving early today.
Must take teenage Mario Andretti wannabe Kobi to appear before the judge today.
Ya know... to beg and pleade for mercy...
To hopefully get that speeding ticket defferred...
Or she will not be able to afford her insurance.