It's Talk To Us Tuesday....
You know...
That day you hook up and have fun with the girls...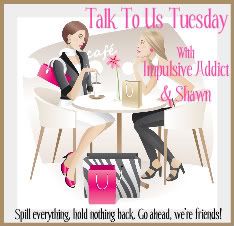 Do it...
All the kewl kids are...
I am in a spiraling FUNK.
I would like to tell many people...
to just FUNK off.
You see this sign?
I think it is worded incorrectly.
It should say:
"Drive Thru - We are going to FUNK You Parking"
You are taking your chances by going to a drive thru....
HOWEVER
If you get pulled into one of these babies???
You are screwed.
PERIOD
IF ONE MORE PERSON OPENS MY OFFICE DOOR WITHOUT KNOCKING... I AM GOING TO SCREAM.
Seriously....
I am on my lunch hour.
This is my time.
Stop barging in to ask me questions.
On a good note.... the dealership...
The one that messed up my daughter's car???
YUP
They finally received a brand new engine to put in her car.
Now I can't decide if I want to sell the car and find her something else...
Or just keep it.
I am afraid it is going to be a continuous problem.
OH... I guess that is all I have...
Because well lunch is over...
*SIGH*