Time for a few tidbits....
Not to be confused with ladybits.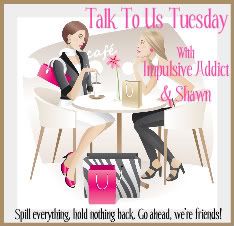 You should link up and join!
There are no rules.
Just do it... You know you want too....
Every week when I type TTUT,
I almost typo and spell TIT.
Then I wonder why my mind is in the el guttero.
I also think of TTFN and hear a tigger voice sayin'
TA TA FOR NOW.
Wierd- Yes I know.
I had to take the HUBS to work today...
He gets to pick up his company vehicle.
YEAH!
I about crapped myself when I saw this...
Gas $2.88 a gallon???
NICE!
I showed of a few inside decorations yesterday...
We also got the outside decorated...
Sorry, I was to lazy to walk across the street to take a full pic.
LOL
Back to inside decorations....
Check out myu snowman....
I think I need to make some more of them this year.
I like to decorate with snowmen, because you can leave them up past Christmas.